What is Adult Day Services?
The Cranston Adult Day Services, a division of the Cranston Enrichment Center, is a comprehensive program designed to meet the medical, social and psychological needs of the ever-growing health challenges seniors and disabled populations face. Activities are carefully planned to enrich the lives of the participants, to improve self-esteem and feelings of self-worth.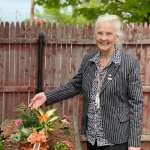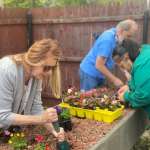 Day service delays or prevents older persons from moving from home and community based care to a long term care facility. Cranston Adult Day Services provides care and companionship for participants and respite for caregivers. We provide a variety of health, social and rehabilitative programs in a protective setting. This allows caregivers to pursue career, personal interests or take care of household tasks.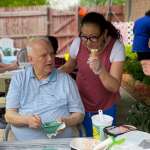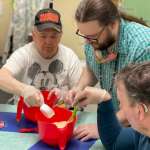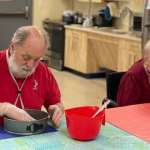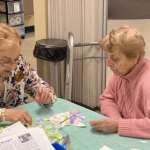 Compassion, care and concern for our participants are important to the staff which is trained to serve our participants and to provide needed support to caregivers. Skilled nurses, physical therapy on a maintenance basis, certified nursing assistants, a case manager, activities coordinator and other support personnel provide a multi-discipline approach to care.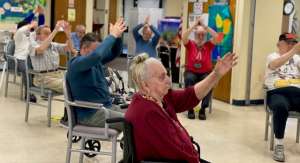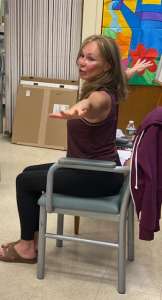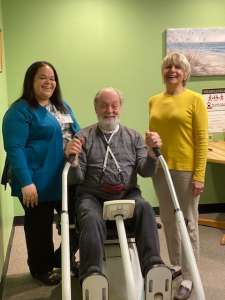 Adult Day Services offers a person centered program to meet the needs of each participant.
Services offered include:
*Art
*Book Club
*Coordinated community transportation services to and from the program
*Inter-generational programs with high school and college students
*Movement therapy
*Music
*Nutritious breakfast, lunch and snacks designed by a Registered Dietician.
*Pet therapy
*Physical therapy
*Podiatry services available on site every 9 weeks.
*Special Holiday Celebrations
*Support services for each client and family including Quarterly Review of clients progress and needs and multidisciplinary case management services.
*Tai Chi
*Yoga
Adult Day Services opens at 7:45 am and closes at 4:30 pm. A minimum attendance is at least 2 days per week and a minimum of 5 hours per day to enjoy the benefits of all we have to offer.
To visit our facility or for more information, please contact Case Manager, Doreen Montaquila at 401-780-6126 or Director, Rosemarie Coren, RN at 401-780-6243.